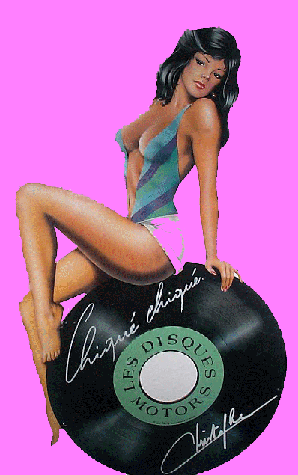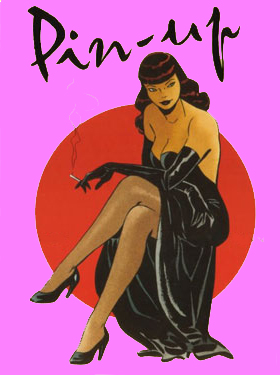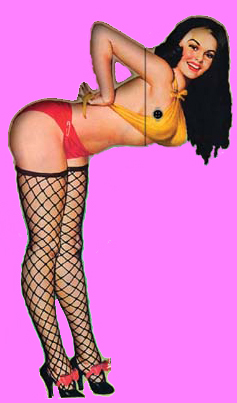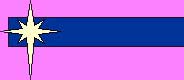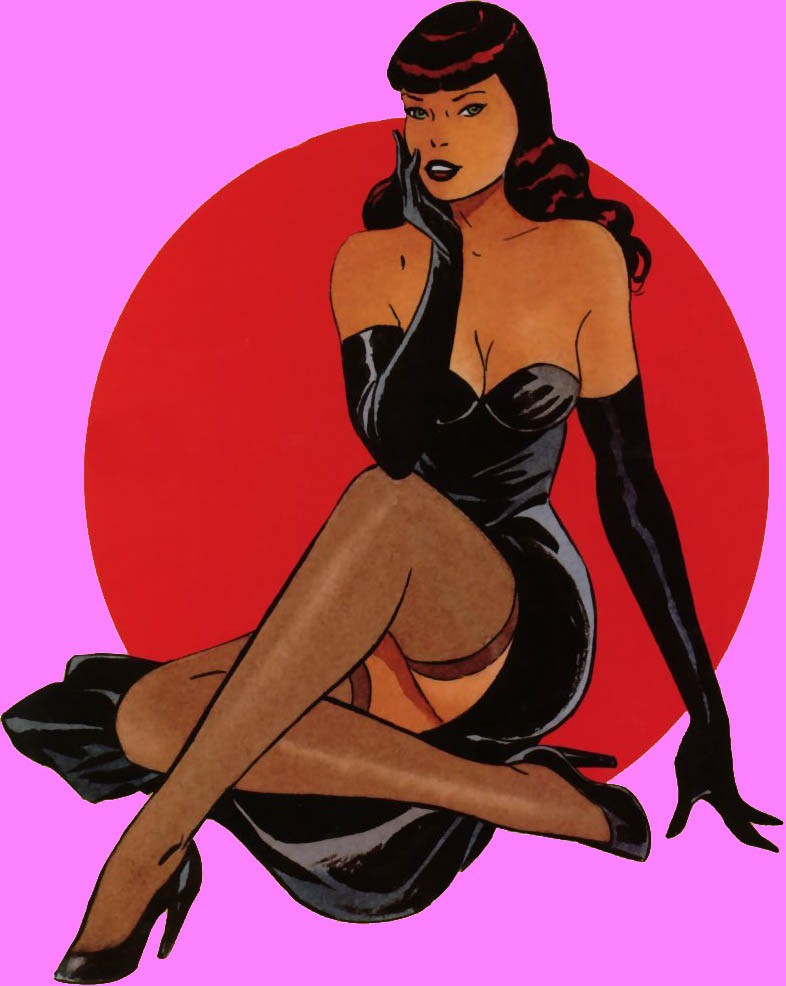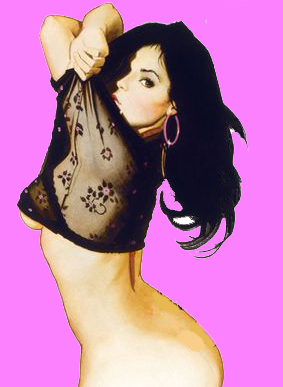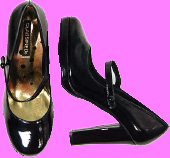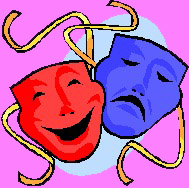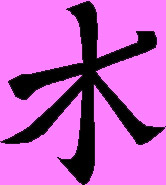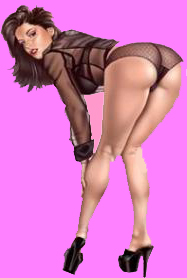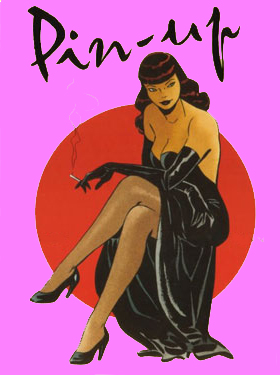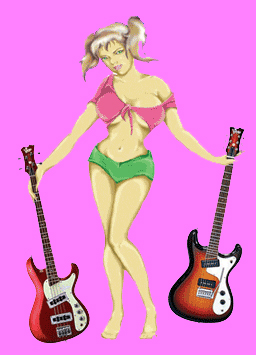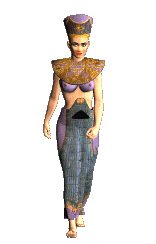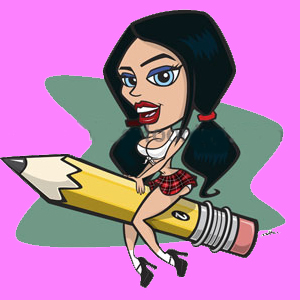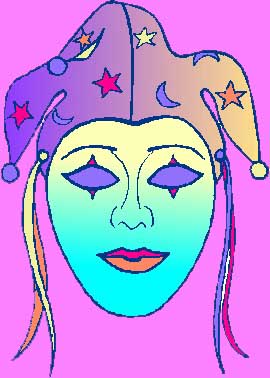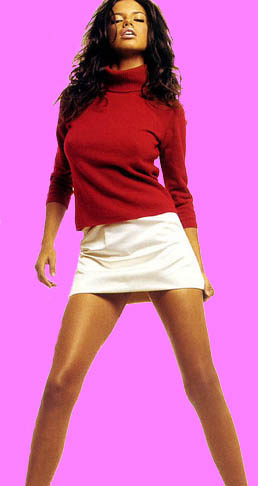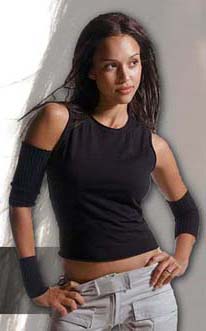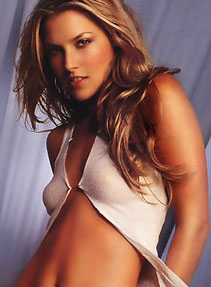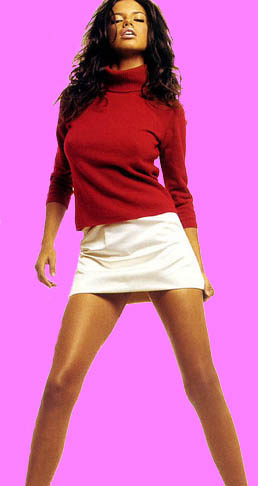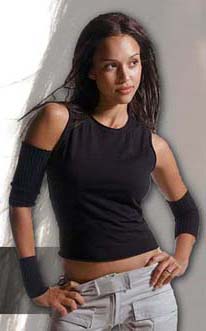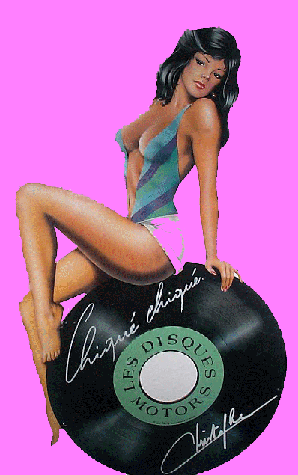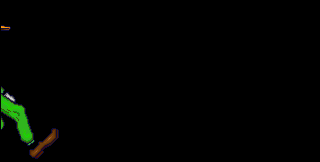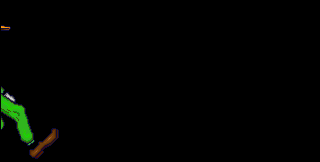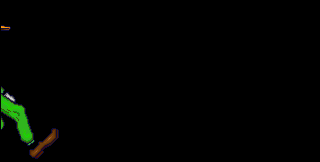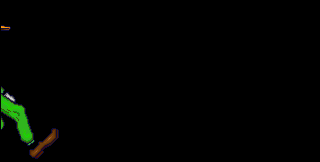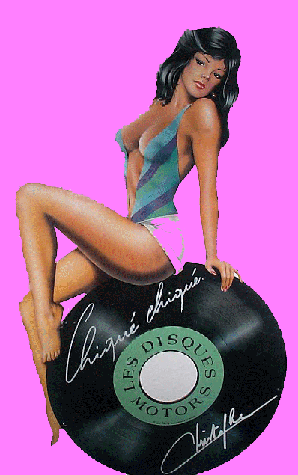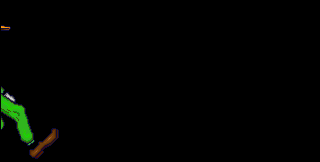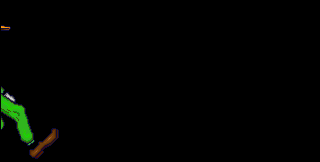 STAR-CLUB (HAMBURG)
Leo began as a guitar-player in 1959 (14 years old)with the indorock group the Real Rhythm Teens,in 1960 He started A professional career as a member of the Twangies and played for several years in Germany,The same clubs where The Beatles started,Starclub Hamburg(1968)Jollybar,Hanau(1962) Atlanticbar,Hanau(1963),Spudnikbar,Manheim(1962),Studio15,Essen(1963),Dance Palais,Keulen(1963) He Was (16 years old)when he played on tape(F.B.I.)(guitar white leather hofner with whammy bar)In 2005 jan Patty found this tape 45 years after recording,Leo is very glad that this unique document was saved by the brothers Jan and Sam Patty (From Molukse Origin)(Indorock) See YouTube.
VIDEO CLIP- SPANISH GARDEN 09-05-2008 VIDEO CLIP - CLASSICAL FLAMENCO 2008
VIDEO CLIP- EL CHOLICO 16-03-2007 VIDEO CLIP - IT'S PARTY TIME 20-03-2007
'' THE MOTIONS'' promotional LP U.S.A. 1969
Great Performance : Friends for Friends Music & Dance Party Club Launche Leisure Center Sir Winston Rijswijk 25 -11 -2007 The Real Rhythm Teens Blue Lagoon Leo Bennink Theo Souisay & Franky Westerkamp / Astrid & Leo Swarts / Otto Cramer / Corrine / Roy Hendrik Hoss / Dihl Bennink Ritchy v Gessel (Blue Moon Special) Daisy /Paul v Voort Maarschalk (Ex Peter Koelewijn) Harry Ballemaker Hans Consten Andy Tielman Bertje Abby Bennink & Isabel and many more.
" BOBBI BILLARD" One of my friends on MySpace( She send me this pics )
VIDEO CLIP ''EMERGENCY'' (LEO BENNINK) 2008 VIDEO CLIP - WALL OF STONE NOV.2007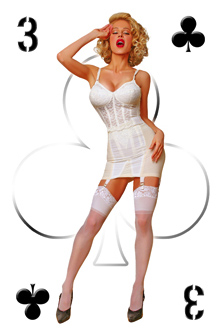 ''NEW'' Download Leo Bennink Albums,Tracks and Songs,on the''ITUNES''store The high Quality AAC Music.
Aangepast zoeken
Hallo Leo, Via You Tube, ben ik er achter gekomen, dat je werkelijk een fantastische gitarist bent en ook je broer, Dihl! De muziek van The Shadows, Ventures en de latere beatgroepen spreken mij erg aan!! Even een zeer groot compliment over je website! Deze is tot op heden het meest uitgebreide, met veel info en vooral van veel foto's voorzien , wat ik gezien heb van een muzikant! De beschrijving van de bands/ beatgroepen, kloppen helemaal naar mijn inziens, omdat ik dat van zeer dichtbij meegemaakt heb en bekenden tegenkwam! Robbie van der Zwan(Haigs) en ex van mijn nicht, vertelde al aan mij over je muzikale talenten! M.vr.gr.,Paul Dekkers.
Hoi Leo
Ten eerste wil jou een goed en muziekaal 2008 wensen ,Ik kwam toevallig op jou website terecht de nieuwe pagina's had ik nog niet gezien, maar het ziet er weer schitterent uit er staan een paar cd hoesjes op bij foto 5 die er heeeeel mooi uit ziet hoe krijg jij dat nou allemaal voor elkaar
dan moet je wel een hoop inspiratie op doen ,Ik kan alleen maar zeggen dat het er weer mooi uitziet.
Groetjes Carolien

LEO BENNINK : INDIAN SUMMER feat.THE BLACK ALBINOS
2007 CD

Indian Summer

( Instr .Rock)

TRACKS: Bo express / the freebooter /America / Music is my love / Kanika / Waterfall /Kilimanjaro / Sayonnara / Tarranera / Indiansummer / Pipita / Bad news /Emel / Summer in potimao / Eternal spring / Spudnik / Red peach / La vietta / Chantal / Kota-inten /

CLICK HERE: BUY THE ALBUM on iTUNES
LEO BENNINK : ROCKING GUITAR TANGO feat.THE BLACK ALBINOS
2008 CD

ROCKING GUITAR TANGO ( Instr .Rock)

Tracks: Steel guitar rag / Weekend lover / Crazy tomato / My first love / Mr sandman / Tears of a child / Sha la la i love you / Island of ivory / otto and franky in the needle / Libertango

/

Cherry margarita

/

Market in delft / fiesta de flamenco / Ba ba loo /Tamborilero / Red and blue /

Rio ancho Jack the ripper /The nighthawk / Hitch-hiker

/ CLICK HERE: BUY THE ALBUM on iTUNES
LEO BENNINK : GOOD TIMES LOVER
| | |
| --- | --- |
| 2007 CD GOOD TIMES LOVER ( R&B ) Good Times Lover/ Layla Heavenly / Summer In Portimao After Rain Comes Sunshine/ It's Gonna Be Allright/ Reach For Reality / My Love / Love Lady / California Dreaming / Beehive / Timeless /Mr.Funk/ Living In The City /Beating It Up / The Nighthawk/Stand Up /Get Out Of My Life /Fiesta De Flamenco / CLICK HERE: BUY THE ALBUM on iTUNES | |
LEO BENNINK : BEEHIVE feat.ERIC TAGG
| | |
| --- | --- |
| 2008 CD LEO BENNINK feat. BEEHIVE & ERIC TAGG ( Pop ) Above it all / Raindrops /Beehive /The Beehive jam Cannery Row / Hat-Trick / Hoang ho / I'm ready / I need it Smiling memories / Onion-sauce /Thanks for your love Nobody's passing by / Music is Music / Train to happiness / Open up Children of the sun / Waiting / Hey you CLICK HERE: BUY THE ALBUM on iTUNES | |
SINGLE: HOANG HO : BEEHIVE feat.ERIC TAGG
22 OCTOBER 2009 THE GREAT ALBUM : LEO BENNINK ''EL CHOLICO''
ON THE ITUNES STORE IS FINALLY OUT NOW !!!!
Your
MUSIC on the ''ITUNES'' store (RakenDra Smit)
Eric Tagg & Lee Ritenour Dreamwalkin'
INFO iTUNES LEO BENINK feat. BEEHIVE & ERIC TAGG
LEO BENNINK: Leo and Dihl Bennink have a long musical history behind them,both were members of two famous Dutch groups in the sixties Dihl (Tee Set) Leo (The Motions) in 1996 they got the idea to join together and started the legendary guitar group The Black Albinos with Hoss on fenderbass, It makes this band a true time capsule of one of the best guitar talents/bands in this world around. Leo began as a guitar-player in 1959 with the Indo-Rock groups THE REAL RHYTHM TEENS and THE ROCKING SENSATION BOYS. In 1962 (17 years old) he started a professional career as a member of THE TWANGIES and he played for several years in Western Germany. His last contract in Germany was with THE REBELS, in which he met drummer Leo Kappé. Back in Holland he played guitar in such guitar-groups as RENE & ALLIGATORS, THE SPECIALS, THE SPECIAL FIVE and THE BLACK ALBINO'S. With THE SPECIAL FIVE he recorded Silly Silly and it's his most remembered instrumental. At that time Leo also was the first guitarist in Holland, who could play all the Mosrite stuff from Nokie Edwards. In 1966 his career got a lift when he was a member of Dutch beat groups as THE JAY JAYS and THE MOTIONS. For THE JAY JAYS LP he also recorded Cruncher (from Ventures LP Surfing). With THE MOTIONS he toured all over Europe and even did concerts is the USA together with ERIC BURDON, FRANK ZAPPA, ALICE COOPER and THE MONKEES. In 1991 he was a member of the 'new' JUMPING JEWELS and a single was recorded for CNR with Hot Samba (written by Leo Bennink) and Dakota. Also released in Japan on CD (Sound Of Euro Instro/ CENTURY) together with a third track Africa. Leo is a real Strat-man, but in the mid-sixties he used his own build guitar 'Maserati' with 6 pick-ups and silver scratchplate. Since 6 years has Bennink a musicschool at home and he's teaching guitar, bass and keyboard and he's also producing modern r&b with new talents.Nurlaila,La Lunes,Sophia,and Many More.
THE MOTIONS: from The Hague were one of the bigger groups of the 1960s Dutch beat explosion. They were formed out of the remnants of Ritchie Clark and the Ricochets in 1964 and went on to become hitmakers for the next several years in the '60s. The Motions were much loved abroad, even in the USA. The Walker Brothers even recorded a song The Motions had written and helped in the production of the group's second LP; The Motions were also brought to the USA in 1969 and presented to the public as one of the world's top hit-making pop groups! The single, "Freedom",Composed by LEO BENNINK reached high in the American charts.
LEO BENNINK (scores a TOP TEN HIT in Japan 2001) thirty-two years after the release of "FREEDOM" the japanese band "TOKYO NO.1 SOUL SET"scores a TOP TEN HIT in Japan with a transcription of this "MOTIONS" single under the titel "Sunday"Composed by LEO BENNINK.
ERIC TAGG:The voice from the classic Ritenour albums ....
He is most knowned as the vocalist on the classic "Rit" albums from Lee Ritenour. But Eric Tagg is more than that. He started his career as a vocalist in Netherland in Europe where he released two albums, before he went back to US. After his 3rd album "Dreamwalkin´", Eric Tagg has been away from the music scene, but in 1997 he got a comeback with the brilliant album "Through My Eyes".
Eric Tagg was born in Illinois U.S.A. on January 9, 1953. while he was traveling around Europe as a memory of graduation from high school, he had his baggage stolen in Netherlands. At that time, he was assisted by one of Dutch Musicians o.a LEO BENNINK and this is the reason why Eric started his carrier as a vocalist. Eric joined the band named "Beehive" (1972-1974).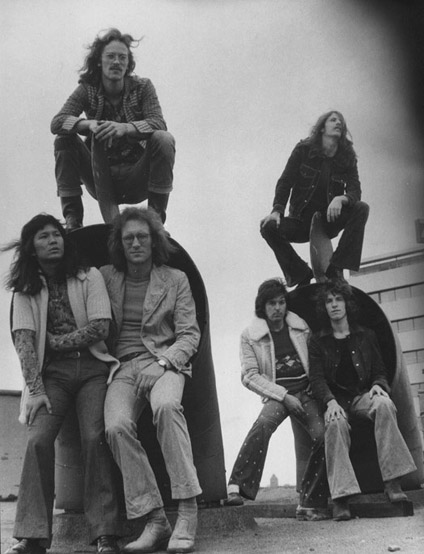 BEEHIVE 1972
Nippy Noya ,Guus Willemse ,Chiel Pos, Leo Bennink,Eric Tagg,Paul v Wageningen
DIHL BENNINK & JAN AKKERMAN - RIJSWIJKSE SCHOUWBURG JAN. 2008
HANS v EIJK,ANDY TIELMAN,DIHL BENNINK,HARRY BALLEMAKER & LEO BENNINK MEI 2009
A New Band Is Born
''BONE-
RED''
| | |
| --- | --- |
| VIDEO CLIP: ''KING KONG PETE'' 13 - 06 - 08 This song is dedicated to Pete DePoe(Last Walking Bear) Redbone | Pete DePoe Jamming in The Hague |
Today nr.1 ''King Kong Pete'' ( Top Favorities in Music on YouTube) 14 - 06 - 2008
| | |
| --- | --- |
| | |
This is also a tribute to Redbone,one of the best and legendary cajun rock r&b bands from the 70th's best known for their hits like;We were all wounded at wounded knee,Maggie,and the witch queen of new orleans and a lot of other great songs.Right from the start in the early 70th's i was a big fan,and their music had a great influence on my way of makin music through the years A-specially Pete de Poe and his way of drummin was something i never had heard before, together with the great talent of composing by Pat and Lolly Vegas, filled with the great guitar licks and voice of Tony bellamy, made them one of the best and outstanding bands from that area.I also want to wish the best to Lolly Vegas and Tony Bellamy who suffer from illness, and i hope ( together with many other dutch fans) that they will quickly recover and get back on that stage!! Best of wishes,Leo dihl & abby Bennink and robbie vd herp big chiefs from the redfeet indians.
| | |
| --- | --- |
| | |
Leo Bennink meets Pete DePoe (Last Walking Bear) The Original Drummer Of Redbone Special Guests:Robbie vd Herp & Ellen Bout (25- 05- 2008) Pete DePoe is now installed in HollandBelow an interview of the fabulous drummer.Pete DePoe is searching for musicians to play with in Europe. He is open-minded and really wants to do gigs. If anybody is in search of an incredible drummer, please let us know.Pete DePoe is Redbone's first drummer. He is playing on "Redbone", "Potlatch" and "Message from a Drum". He gives those firsts albums this incredible "prehistoric rhythm". He was 19. And the beats he made up was The King Kong Beat. he was the first drummer that played a 16th note rhythm pattern on the high hat and snare drums that was never before recorded by any other drummer(many drummers all over the world copying his King kong beat a-specially in Funk,Soul and Disco music)And that is on the first Redbone album. If you listen, you will hear. Listen to Things go better, Jambone,prehistoric rhythm and Sweet Mode. And you will hear the beat that he plays.
VIDEO :AN EVENING WITH PETE DEPOE VIDEO :WITCH QUEEN OF NEW ORLEANS
REDBONE
A North American Indian band formed in 1968, Redbone included brothers Pat and Lolly Vegas (both Fresno, California, USA), who had already pursued minor performing careers. Lolly had recorded as early as 1961, while together the brothers completed At The Haunted House, as well as several singles. The duo were also successful songwriters, and a compulsive dance-based composition, "Niki Hoeky", was interpreted by such diverse acts as P.J. Proby and Bobbie Gentry. Redbone ,Aretha Franklin, Tom Jones ,Shirley Bassey ,an Anglicized cajun epithet for half-breed, was completed by Tony Bellamy (b. Los Angeles, California, USA; rhythm guitar/vocals) and Peter DePoe (b. Neah Bay Reservation, Washington, USA; drums). DePoe, whose native name was "Last Walking Bear", had been for some time a ceremonial drummer on his reservation. With Pat on bass and Lolly on guitar and vocals, the group initially backed several different artists, including Odetta and John Lee Hooker, before embarking on an independent direction. The quartet scored an international hit with "Witch Queen Of New Orleans"Maggie'' Fais-Do ''Wounded Knee '' Wovoka''which owed much to the then-popular southern, or Cajun "swamp-rock" style. In 1974 they enjoyed their sole million-seller, "Come And Get Your Love", but the group was unable to transform their taut, but rhythmic, style into a consistent success.
VIDEO:WITCH QUEEN OF NEW ORLEANS (Clean Version) OKIWARA
First Jam-session : Pete Depoe & Leo Bennink
Gueststars: Franky Westerkamp & Hans Consten Photo:Theo Souisay 17 - 08 - 2008
MAGGIE COME AND GET YOUR LOVE
First Rehearsal ''BONE-RED'' Members are;PETE DEPOE,LEO BENNINK, ORLANDO & RITCHY v GESSEL 07 - 09 -2008 De Boerderij Zoetermeer
October 4 - 2008 ''REDBONE'' in HALL OF FAME (FINALLY JUSTICE )

10.okt.2008 10:59


LAST WEEK, LAST WALKING BEAR PETE DEPOE WALKED INTO THE HALL OF FAME IN THE U.S.A. IT''S A RECONATION OF A NATIVE AMERICAN MUSICIAN THAT STOOD FOR THE FOUNDING OF THE SOUND AND MUSIC OF REDBONE.PETE, THIS HONOR NOBODY CAN TAKE AWAY FROM YOU, YOUR FAMILY WILL BE PROUD OF YOU AND YOUR ACHIEFMENTS AS A PERSON AND AS DRUMMER, THAT HAS BROUGHT THE ORIGINALE NATIVE AMERICAN PREHISTORIC RHYTHM INTO REDBONE.REDBONE SHOULD BE PROUD OF YOU.PETE, ENJOY STAYING IN THE NETHERLANDS.REGARDS .DIHL BENNINK
MERCY MERCY (DIHL BENNINK) 2002 MA BELLA EMIE (TEE-SET) 1969
| | |
| --- | --- |
| BARRY HAY ( Golden Earring )& DIHL BENNINK (Tee-Set) 07 - 10 - 07 RIJSWIJK | Theo Souisay, (Andy Tielman Band ) Eelco Gelling ( Cuby & The Blizzards)Franky Westerkamp(The Real Rhythm Teens) Leo Bennink ( The Motions ) in Rotterdam ( Beukelsbrug ) 08-12- 07 |
Dihl, Franky & Leo in Action
"Freedom " van The Motions zou op nr 1 moeten staan.Vooral in deze tijd weer een zeer belangrijk item.George Baker en Robbie van Leeuwen zijn feitelijk de echte winnaars. Zij schreven de nummers die ook nu nog,overal ter wereld,als liedjes overeind blijven staan. En daar beste critici, gaat het om.Om het liedje! Het idee vind ik wél leuk en zal dit hier in Nîmes dan ook gaan promoten. Francois Moreno - Nîmes - 25/01/07 - 17:45:52
Manager T.Assies meldde de verschuiving in de Mack op de ' Pagina In ' van de Haagsche Courant van 5 mei 1967: Haigs zanger Barry Hay gaat de plaats innemen van Huib om samen met Leo & Dihl een super-formatie te formeren, en ex Jay- Jay'er Leo Bennink komt als basgitarist broertje Dihl bijstaan'', aldus Assies die nu eenmaal niet zo gelukkig was met de oude bezetting.(Artikel uit het boek: Fuiven en Kuiven van Leo v d Velde) Luister naar het interview op Radio West.
Festival van Haagse weemoed 26 - 01 - 07 Haagsche Courant
De een met zonnebril,de ander met hoed.Naast de kleurige neonlichten van een jukebox schuiven de broers Leo en Dihl Bennink van The Motions en Tee-Set achter de microfoon een biertje binnen handbereik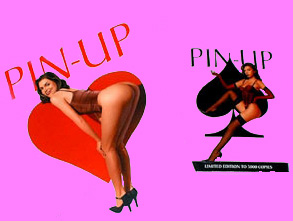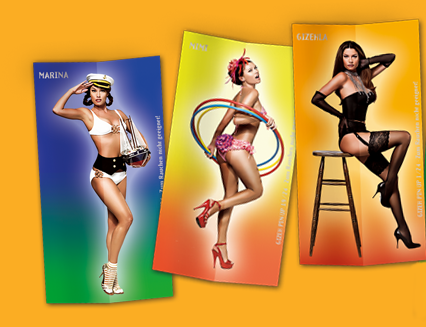 Artikel uit Haagsche Courant van 26-07-2001

'Haagse' hit uit '69 met stip in Japanse top-10