BEE
HIVE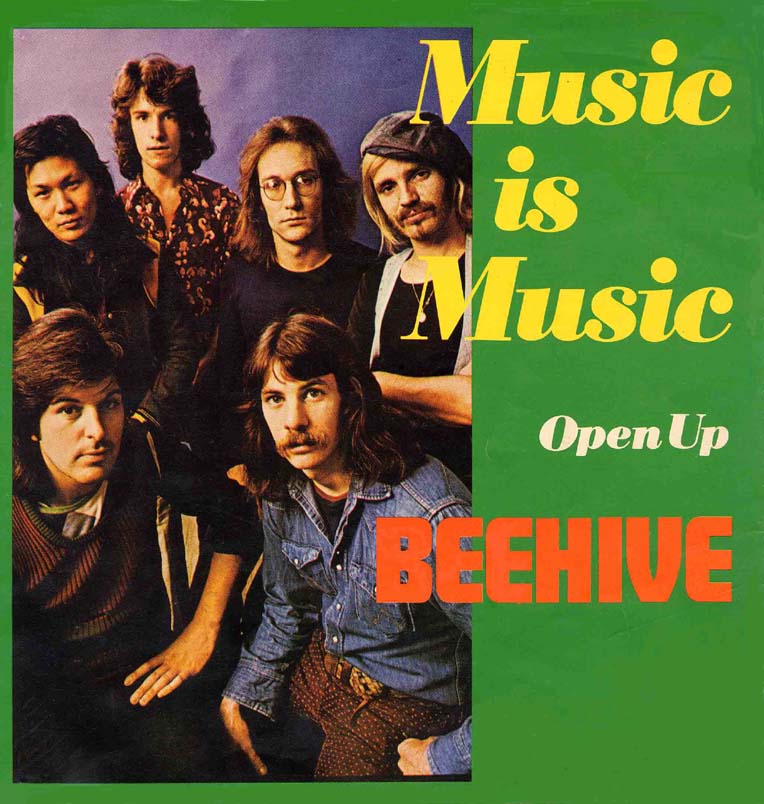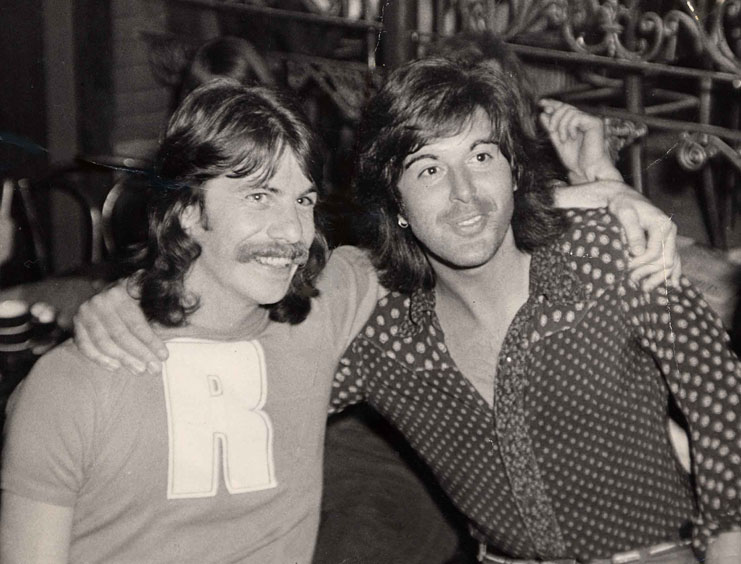 ERIC TAGG
FROM U. S. A.
&
LEO BENNINK

Eric Tagg
The voice from the classic Rit albums ....
He is most knowned as the vocalist on the classic "Rit" albums from Lee Ritenour. But Eric Tagg is more than that. He started his career as a vocalist in Netherland in Europe where he released two albums, before he went back to US. After his 3rd album "Dreamwalkin´", Eric Tagg has been away from the music scene, but in 1997 he got a comeback with the brilliant album "Through My Eyes".
Eric Tagg was born in Illinois U.S.A. on January 9, 1953. while he was traveling around Europe as a memory of graduation from high school, he had his baggage stolen in Netherlands. At that time, he was assisted by one of Dutch Musicians o.a LEO BENNINK and this is the reason why Eric started his carrier as a vocalist. Eric joined the band named "Beehive" (1972-1974).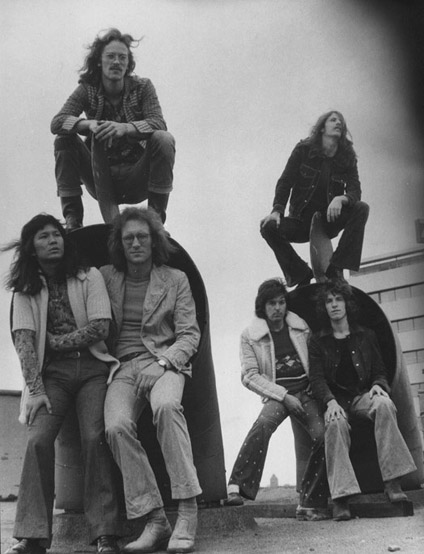 VIDEO CLIP ''HOANG HO'' LEO BENNINK & BEEHIVE
NEW: SINGLE "HOANG HO" ITUNES 17 - 06 - 2008
1972: Chiel Pos (v, g, vi, s, fl) Leo Bennink (g, ex-Greenhorn and group 1850) Paul van Wageningen (dr, ex-Group 1850 & Ritmo Naturel, later to Sight) Huub Verstrate ( ex-Mack). The line-up in 1972/73: Chiel Pos , Leo Bennink , Eric Tagg (v, p), Nippy Noya (perc), and Paul van Wageningen (dr). Guus Willemse from Solution played along for a short while, then formed Entire Choir with Chiel in 1974.
2e Line up BEEHIVE
NIPPY NOYA , LEO BENNINK , ERIC TAGG , CHIEL POS,
JAN VISSER , PAUL V WAGENINGEN.
Single: 1973 Music is music/Open up ( Pink Elephant PE 22790)
1.ABOVE IT ALL ERIC TAGG
2.RAINDROPS LEO BENNINK
3.BEEHIVE LEO BENNINK
4.THE BEEHIVE JAM LEO BENNINK
5.CANNERY ROW LEO BENNINK
6.HAT-TRICK LEO BENNINK
7.HOANG HO LEO BENNINK
8.I'M READY LEO BENNINK
9.I NEED IT CHIEL POS
10.SMILING MEMORIES ERIC TAGG
11.ONION-SAUCE LEO BENNINK
12.THANKS FOR YOUR LOVE LEO BENNINK
13.NOBODY'S PASSING BY LEO BENNINK
14.MUSIC IS MUSIC CHIEL POS
15.TRAIN TO HAPPINESS LEO BENNINK
16.OPEN UP ERIC TAGG
17.CHILDREN OF THE SUN LEO BENNINK
18.WAITING LEO BENNINK/ERIC TAGG
19.HEY YOU LEO BENNINK
Nieuw nederlandse hoop.een nieuw nederlands geluid hebben we onlangs via de buis kunnen horen en wel van de haagse formatie'' BEEHIVE''. Zij speelden toen hun eerste single''MUSIC IS MUSIC''Waarin de vele kwaliteiten van de 5 ledenvan de groep duidelijk naar voren komen.Nippy noya is percussionist.
LEO Bennink SoloGitarist .Zang(ex MOTIONS en oprichter van deze band in 1972).CHIEL POS.sax en fluit zang.ERIC TAGG ZANG(ONDEKT DOOR LEO BENNINK IN HETVONDELPARK MET RUGZAK IN AMSTERDAM.)JAN VISSER.(EX GEORGE BAKER SELECTION)BASGITAAR.
PAUL V WAGENINGEN.DRUMS.WIE VAN RITMISCHE MUZIEK HOUDT MET JAZZY-INVLOEDEN MOET ''BEEHIVE''EEN KEER 'LIVE'GAAN BELUISTEREN.GEGARANDEERD DAT JE DAN VOOR DE BIJL GAAT.NET ALS WIJ....... UIT:'MUZIEK EXPRES'JANUARI 1974
BIOGRAFIE : Paul v Wageningen
Paul Van Wageningen (M) land: United States, The Netherlands slagwerkwereld.com official artist artist rating: PROFILE
Born in Amsterdam, Holland, Paul attended the Amsterdam Conservatory before moving to New York to be closer to the American music scene. He currently lives in the San Francisco Bay Area.
A member of the Andy Narell Group, Mark Levine & the Latin Tinge, the Pete Escovedo Band, the Ray Obiedo Group, Los Mocosos, and John Santos and the Machete Ensemble. He has performed and recorded with: Stan Getz, Angela Bofill, Jan Akkerman, Bill Summers, The Whispers, Sadao Watanabe, Sheila E., Dave Samuels, Tom Grant, Henry Kaiser, Cornelius Bumpus, Henry Butler, Kenny Rankin, The Caribbean Jazz Project with Paquito D'Rivera, Tito Puente, Second Sight, Jeff Linsky, Marc Russo, Tom Coster, Omar Sosa, Gonzalo Rubalcaba, Claudia Villela and Ricardo Peixoto, Nestor Torres, Jovino Santos Neto and Dori Caymmi.
BIOGRAFIE:Nippy Noya .
Nippy Noya
He comes from Indonesia and his father is the Japanese taiko drummer Fusao Nakato San. He's been playing the drums since he was 10. He has performed and recorded (over 220 records) with the biggest starts of jazz, rock and pop:
John McLaughlin, Jan Akkerman, Randy + Michael Brecker, Bill Cobhan, Chaka Khan. He has had numerous musical workshops in twelve countries.
Nippy Noya plays all the percussive instruments and is familiar with many more, which probably have their names but musicians informally call them 'disturbers'.He started his musical career with playing congo and then, gradually, his instrumentation was expanding. He often adds very exotic instruments which he collects during his journeys allover the world.
He played with The Animals. He recorded albums with the remarkable drummer Billy Cobham and the guitarist of The Police Andy Summers and les paul.
Noya is the kind of musician whose performance are great shows. There is something in his play that you cannot forget.
--------------------------------------------------------------------------------------------------------------------------
Nippy Noya
Een van de grootste percussionisten van Europa en nog altijd een inspiratiebron voor velen, onder wie Billy Cobham met wie hij vele duo-concerten deed. Stond op de cover van Slagwerkrant.
BIOGRAFIE:CHIEL POS.
1972 Beehive 1975 - 1976 SOLUTION 1990 ROB HOEKE
Guus willemse ( solution)komt weer in de band en neemt Chiel Pos mee. Chiel is zanger, gitarist en saxofonist/fluitist. Via het Rocket-label van Elton John komt eindelijk de derde plaat Cordon Bleu uit, geproduceerd door Gus Dudgeon (o.a. Elton John, Kiki Dee en Joan Armatrading). Chiel speelt enige tijd mee in de band en is ook te horen op Cordon Bleu.De muziek is lichtvoetiger, dansbaarder en vooral meer gepolijst in vergelijking met eerder werk. De reacties op de wederopstanding van Solution zijn bemoedigend.
BIOGRAFIE:JAN VISSER.
1968 GEORGE BAKER SELECTION 1973 BEEHIVE Dizzy Man's Band Fisher & Friends & Alquin
Hans Bouwens (GEORGE BAKER SELECTION)weet al op vroege leeftijd dat hij in de muziek wil. Als klein kind hoort hij al allemaal melodieën in zijn hoofd en verlaat op 13 jarige leeftijd zijn school om te gaan werken en te sparen voor zijn eerste gitaar. In 1967 richt hij de band Soul Invention op maar veranderd al snel de naam in George Baker Selection en de eerste single wordt meteen al een grote hit, geďnspireerd door nonsens nummers als "A whiter shade of pale" en "Night in white satin" schrijft Bouwens samen met gitarist Jan Visser het nummer "Little green bag" wat een grote hit wordt in Nederland en België
De Hans Bouwens/Jan Visser-compositie Little Green Bag, een swingend stukje blanke soul gebaseerd op een basloopje van Jan Visser, wordt een top-10 hit in Nederland en JAPAN
In 1970 wordt de bezetting van de Selection ingrijpend gewijzigd. George Baker en Jan Visser krijgen in 1970 de Zilveren Harp, de aanmoedigingsprijs van Stichting Conamus. Alle singles uit de periode 1969-1974 worden hits, gemiddeld drie per jaar. Dear Ann behaalt wederom de eerste plaats in België en betekent weer een gouden plaat. In juni verschijnt de eerste elpee: Little Green Bag
Little Green Bag' scoorde in 1999 hoog in de hitlijsten nadat het was gebruikt als titelsong voor Quentin Tarantino's film Reservoir Dogs. Naar aanleiding van dit succes werd 'Little Green Bag' voor een Japanse reclamespot van een bekend whiskeymerk, en de overweldigende reacties op deze commercial deden de platenmaatschappij besluiten de single en het album in zijn geheel opnieuw uit te brengen.
Eric Tagg -


Smilin´ Memories
"Classic album" The Tracks are:
Tell-Tale Eyes, Love To Love You, Castle Of Loneliness, Steamboat, Sandman
(Bring Me A Dream), The Only Thing
You Said, A Fantasy, After All, InDecember's Cold, Never Had,The Feelin' & Hang On.
Musicians on the Smilin´Memories
album: Eric Tagg, Lee Ritenour, Ben Benay, Jeff Porcaro, Michael Porcaro, David Foster, King Errison, Alan Estes, Alan Lendgrin, John D'Andrea, Jim Amlotte, Jackie Ward, Carolyn Willis, Rebecca Louis, John D'Amlotte, Kendun Fish & Tackle Choir. Available from EMI Bovema Records/Original release year: 1975
YEAR
BANDS
MUSIC & LYRICS
LABEL
1963
THE SPECIALS
M M P

WIM KOEKOEK

EDDY BEKKING

HENK SCHRAM

NICO BUITELAAR

LEO BENNINK

1964
THE SPECIAL FIVE

L. BENNINK/A.SERBAN

NEGRAM

LEO KAPPE

ANDRAI SERBAN

EDDY BEKKING

LEO BENNINK

WIM KOEKOEK

1964
THE BLACK ALBINOS
ARIOLA

LEO BENNINK

DICK HOPPE / LEO KAPPE

JAN DE JONGH

UDO DE JONG

JAN KONIJNENBURG

THE BLACK ALBINOS
1965
THE BLACK ALBINOS
HAVOC
1966
THE JAY JAYS
PHILIPS

LEO BENNINK

JOOP OONK

KEES KRANENBURG

TJIBBE VELOO

1966
THE JAY JAYS

L.BENNINK/T.VELOO

PHILIPS
1966
THE JAY JAYS
PHILIPS
1966
THE JAY JAYS

L.BENNINK/T.VELOO

PHILIPS
1966
THE JAY JAYS
PHILIPS
1966
THE JAY JAYS

L.BENNINK/L.BENNINK

PHILIPS
1968
THE MOTIONS

L.BENNINK/S.WARNER

DECCA

RUDY BENNETT

SIEB WARNER

PAUL V MELZEN

JOHN VENNIK

LEO BENNINK

1968
THE MOTIONS

L.BENNINK/S.WARNER

DECCA
1968
BIG MOUTH

L.BENNINK/R.BENNETT

DECCA
1968
PETER KING

L.BENNINK/S.WARNER

DECCA
1968
THE MOTIONS

L.BENNINK/S.WARNER

DECCA
1968
THE MOTIONS

L.BENNINK/S.WARNER

DECCA
1968
THE MOTIONS

L.BENNINK/S.WARNER

DECCA
1968
THE MOTIONS

L.BENNINK/S.WARNER

DECCA
1969
THE MOTIONS

L.BENNINK/S.WARNER

DECCA
1969
THE MOTIONS

J.VENNIK

DECCA

B.GREEN/B.GREEN

1969
THE MOTIONS

L.BENNINK/S.WARNER

DECCA
1969
THE MOTIONS

L.BENNINK/S.WARNER

DECCA
1969
THE MOTIONS

L.BENNINK/S.WARNER

DECCA
1971
THE MOTIONS

L.BENNINK/R.BENNETT

SIMOGRAM

B.GREEN

1971
THE MOTIONS

L.BENNINK/R.BENNETT

SIMOGRAM

B.GREEN

1971
THE MOTIONS

L.BENNINK/R.BENNETT

DECCA
THE MOTIONS

L.BENNINK/R.BENNETT

DECCA

B.GREEN

THE MOTIONS

L.BENNINK/R.BENNETT

DECCA

B.GREEN

CROSSROAD

L.BENNINK/R.BENNETT

NEGRAM

B.GREEN